Chosen Specialism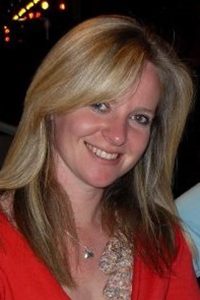 As an OT, I help promote activity, quality of life and the realisation of potential in people who are experiencing occupational disruption, deprivation, imbalance or isolation (COT 2014B). Elderly people in our community who are vulnerable, often fall into this group.
Working with the elderly I have come across some of the most respectful, appreciative and independent people I could ever hope to meet. This makes it easy to apply "The Occupational Therapy Standards of Conduct Performance and Ethics Code" in Section 2 which asks that the OT empowers the user to maintain their own health and wellbeing wherever possible.
Elderly people deserve to be recognised, treated well and rewarded for the contributions they have made in life. These contributions which have made our lives sometimes easier than the ones they have lived through are why I will always give my best when treating them. Their life lessons, experiences, and strong values are a fine example of what l can aspire to and why I have made it my reason for working with them.
My approach is holistic with a practical understanding of the many influences which affect my clients' life. I am passionate about providing a thorough service and show great empathy and interest towards all I work with.
Current Practice
I am currently providing the OT Home-Checker Service to all elderly clients, who are eager to protect their independence by taking action to stay living in their own homes.
I am now involved in promoting this service locally (Hampshire, Dorset and West Sussex) to all those who have an interest in helping themselves, their elderly spouse, parent, relative, friend or client who may benefit from the OT Home-Checker Service.
My next stand will be held on 11 August from 11.00 am -3.00 pm at Netley Court Care Home, Netley, Southampton, Hampshire SO31 5DR
In addition I am completing Best Interest Assessments for older persons in the community which involves protecting their Human Rights and ensuring they are fairly represented.
I also continue to work with people of all ages and medical conditions recommending major and minor adaptations or providing reports for recommending rehousing if this is required.
Work Background
I qualified at Southampton University in 2010 with a BSc Hons in Occupational Therapy. I selected OT as a life-long career having travelled extensively, working in administration, teaching and health care around the world.
Post qualification I worked for 5 years in a busy acute hospital covering rotations in trauma, orthopaedics, surgical, medical, oncology, renal, and stroke and community rehab.
During this time I helped to set up two successful pilot projects enhancing patient flow and patient experience of the acute hospital setting.
Experience
I have experience working and advising on managing daily living skills and personal care tasks such as washing and dressing in: stroke, spinal injury, amputees and other wheelchair users, osteoporosis, falls, learning difficulties, parkinson's disease, multiple sclerosis, anxiety disorder, depression, orthopaedic (trauma and elective) – to include presenting an educational programme on hip precautions following elective surgery.
I have wide-ranging hospital discharge planning for all the above listed conditions, including older persons with dementia. This has involved providing justification for and conducting capacity and best interest assessments.
Qualifications
BSc Hons Degree in Occupational Therapy 2010
Masters Degree Module Best Interest Assessor 2016
Member of the Health & Care Professions Council (HCPC) – registration number OT62155 2010
Member of the British Association of Occupational Therapists (BAOT) 2015
Member of the College of Occupational Therapists Specialist Section Independent Practice (COTSSIP) 2016
I would be happy to provide any information on the services I can offer should you wish to enlist my help