What is Occupational Therapy?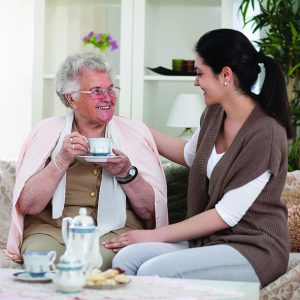 Occupational Therapy, often referred to as OT, is a healthcare profession which focuses on helping people with physical or mental health difficulties. By adapting people's environments, modifying the tasks they do and/or helping them develop new skills, OT helps improve their performance of daily activities.
How can OT help you?
An Occupational Therapist's job is to assist you in developing, or maintaining your ability to carry out activities of daily living which have become challenging due to illness or medical condition. They do this by identifying and eliminating barriers to independence within your own home.
My role as an OT
My area of interest and expertise is with older people who have disabilities and life-long conditions. I help them, their carers and relatives to choose carefully prescribed equipment (which I demonstrate with them) to help them to mobilise or function daily. I can make recommendations to modify living environments which will assist with activities older people need and choose to carry out, i.e. washing and dressing, cooking, toileting or any other task.
By assessing their homes for hazards and predicting future areas of need, I help minimise the risk of falls or difficulty with function. I can provide advice and equipment to prevent common medical conditions, such as pressure areas and falls, which often lead to frequent hospital admissions. Plus I can signpost those interested to services which promote older people to lead more active and independent lifestyles.
I have also worked with terminally ill people and their relatives, to provide them with the various means or options to make the most of their final days.